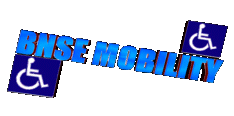 Belland & Sons Enterprises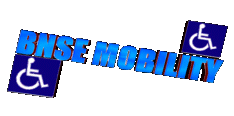 <![if !vml]>
<![endif]>
AUTHORIZED DISTRIBUTORS FOR FULL LINE OF MOBILITY EQUIPMENT, PROVIDED BY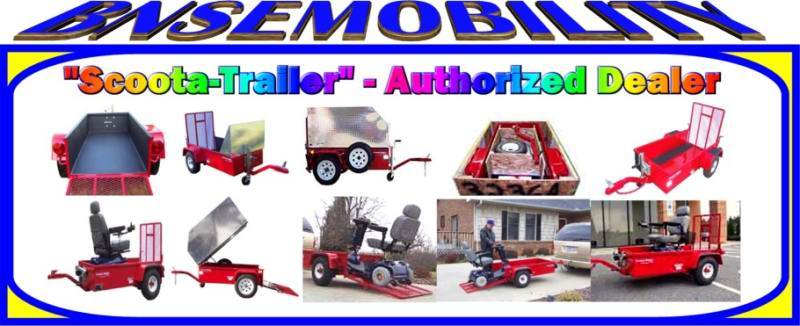 SCOOTA-TRAILER PRODUCTS AVAILABLE
Introducing the ultimate in electric wheelchair and scooter trailer.
Scoota-Trailers are uniquely designed and built for quick, no-hassle installation and to be simpler, stronger, lighter and easier to use.

Scoota-Trailer can be pulled by any car, Mini-Van, Van or Trucks With a bed just 8 inches above the ground,
you can easily load any scooter or chair.
Scoota-Trailers series is one of the few available for vehicles with Class I and II hitches, with a Two Inch Ball.
Travel anywhere with a load capacity of over 600 lbs. and high speed tires and bearings.

No need for a specialized Van to carry a power wheelchair.

Scoota-Trailer produces Transport Trailers for scooters and power chairs, that combine the
advantages of easy drive-on/drive-off loading for either Scooters, and Electric Wheelchairs
and the security of inside storage, with the optional cover.
Their quality features, construction and durability make them the most popular outside Transport Trailer on the market.
Why purchase an expensive conversion van with a lift gate, when you can get a ScootaTrailer for a fraction of the money
and tow your Scooter or Power Chair with virtually any vehicle?

Save the $20,000.00+ in cost for a conversion Van,
Get a Scoota-Trailer.

Increase your resale value of Mini-Van, Van, (No special handicap conversion needed),
because all you need is a Trailer Hitch with a two inch Ball to transport the Scoota-Trailer.
CLICK BELOW: