TUSCARORA DISTRICT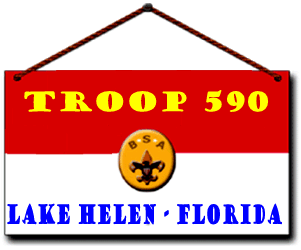 EAGLE PROJECT
HANDICAP DRIVEWAY & WALKWAY
SPONSOR PLAQUES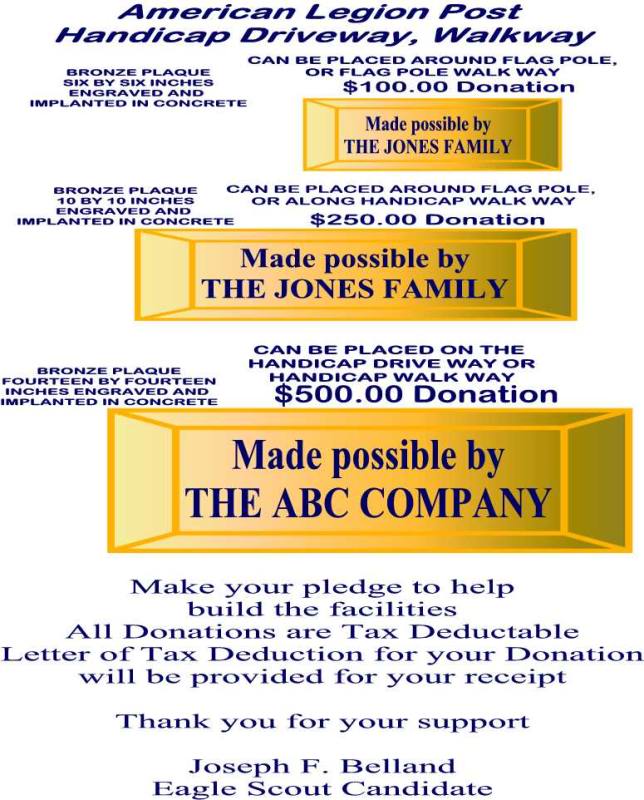 IF YOU WISH TO MAKE A DONATION TO HELP BUILD THE HANDICAP FACILITIES AT THE AMERICAN LEGION POST 127 HALL IN LAKE HELEN FLORIDA.
ONLINE DONATIONS WILL BE COLLECTED BY BELLAND & SONS ENTERPRISES
WHICH IS A

FLORIDA REGISTERED BUSINESS AND DEPOSITED INTO THE BOY SCOUT TROOP 590 EAGLE PROJECT TROOP ACCOUNT FOR THE AMERICAN LEGION POST 127 AND UNIT 127 HALL HANDICAP BUILDING FUND.
ALL DONATION RECEIPT LETTER WILL BE MAILED TO THE DONATORS AT THE DONATORS

CONFIRMED ADDRESS PROVIDED BY

Make your Donation securely with any major credit card
or Electronic Check
through

!
MAKE A DONATION VIA UNITED STATES MAIL:
Make your CHECK or MONEY ORDER Donation Payable to:
Boy Scouts of America Troop 590
mail your donation to:
Joseph F. belland
Eagle Scout Candidate - American Legion Building Fund
C/O
BSA troop 590
Mrs. Cindy Shaw, Treasurer
Post Office Box 503
Lake Helen Florida 32744
Donation Checks can also be given to the American Legion Post 127 made
Payable to:
Boys Scouts of America Troop 590
PLEASE GIVE DONATIONS TO EITHER:
PAUL CARTIER OR CHARLIE SHORT
Joseph F. Belland can be reached at (386) 668-0359
OR