TUSCARORA DISTRICT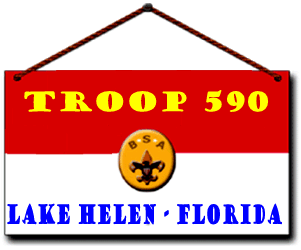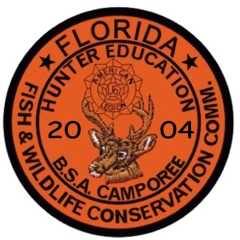 THE AMERICAN LEGION
2004 BOY SCOUT JAMBOREE
For our first year of operation The American Legion, Department of Floridaís 2004 Florida Boy Scout Jamboree is being developed to demonstrate to the Departmentís Posts and to the Scouting Youth of our state what can be done when we work together. This year we will teach various Merit Badges, and since the State of Florida Fish and Wildlife Conservation Commission is assisting us in this endeavor we will be teaching Gun Safety and Hunter Safety, along with other Merit Badges.
JAMBOREE GOAL & PURPOSE
It is the Goal of this Camporee to provide a weekend of quality fun, learning and activities for all scouts and scouters, in keeping with the true purpose and values promoted within the scouting program. The participation of all scouts and scouters is encouraged for a rewarding and memorable scouting experience.
JAMBOREE DATES, REGISTRATION & LOCATION
Our Jamboree will be held on the Presidentís Day Weekend in February. At the Hunter Education Training Facility located in the Ocala National Forest (Map and Directions below.) Pre-Registration is as soon as possible before the Friday the 6th of February. Camp will be open Friday afternoon on the 13th at 3 p.m. for late registration and Troop check in and the programs start Saturday morning.
As all meals are included it is necessary to know how many are coming and T-shirts and Patches are to be given to the first 250 registered. Please advise prior to coming as to the size of your T-Shirt.
All persons (scouts, scouters, parents and siblings) who are on the facility must be registered for insurance purposes, and registration must be notified of anyone wanting to visit.
All persons under 18 years of age wanting to utilize the range facilities must have a Parental release form filled out and signed by their parent or guardian. This form is attached below.
CABINS
If you and your family want to truly get away, cabins are also available with a reservation for family or patrol camping. Each of the cabins are situated around a live oak hammock and backed by the Ocala National Forrest.
Each has air, heat. Each cabin has 10 bunk beds. The cost is thirty ($30.00) per cabin per night without linens. (Bring your own sleeping bag & pillow.) Availability of the cabins is on a first-come, first-served basis. To assist with the maintenance and cleaning costs, Users of these cabins are requested to leave them cleaned.
Upon submitting a Local Tour Permit, a $25.00 Non-Refundable Deposit per campsite/cabin is due with the reservation. Your reservation fee will be applied to your total camp fees.
CAMPSITES
Campsites will be assigned as you enter the area. In the campsites there will be no ground fires. (ground fires are only permitted in the campfire rings) Please leave the campsites as you found them)
PRICES
The costs for the Jamboree will be $30.00 per unit, and $30.00 per scout and $20.00 per Scouter. This price includes all expenses, all food, and all shooting sports activities i.e. Ammo, clay targets, etc. In addition to the above it is expected that all participate in the Community Service Project scheduled for Monday a.m.

MERIT BADGES

We will be offering the following merit badges,

Archery

American Heritage

Black Powder (Muzzle Loading) rifle shooting

Citizenship in the Community

Citizenship in the State

Citizenship in the Nation

Rifle, Shotgun & Muzzle loading Rifle Shooting

(If you can please bring all the requirements that have been completed)

All Shooting Sports Merit Badges will be taught by State Certified Hunter Safety Instructors

and N.R.A. Certified Instructors.