TWEETY BIRD CAGE
TEA POT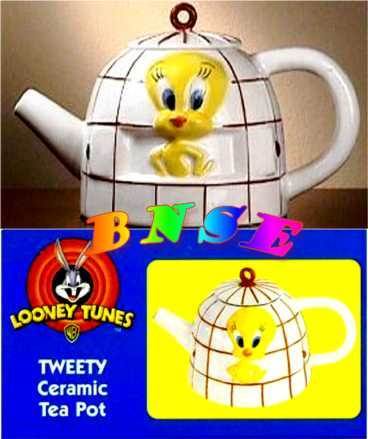 OUTSTANDING CRAFTSMANSHIP
Looney Tunes™ TWEETY BIRD CAGE TEA POT

What could be cuter than TWEETY looking back at you over a cup of tea?
This ceramic tea pot comes in a COLLECTORS picture box. Officially licensed TEA POT.
Is this cute, or what? TWEETY, looking like he's finally going to get to meet you.
Expect Grandma to join you with a cup of tea, any minute now!
Approx. Size (Inches): 4.75x8x4.75
A favorite of School Teachers for Elementary school use.
Mothers and Grand Mothers you need one for when little ones come calling, see the smiles a mile long.