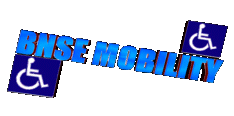 Belland & Sons Enterprises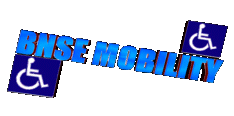 <![if !vml]>

<![endif]>

AUTHORIZED DISTRIBUTORS FOR FULL LINE OF MEDICAL EQUIPMENT, PROVIDED BY

HARMAR PRODUCTS AVAILABLE
Harmar produces inside and outside lifts for scooters and power chairs, along with the revolutionary Hybrid Platform Lifts that combine the advantages of drive-on/drive-off loading and the security of inside storage.
Harmar lifts are uniquely designed and built for quick, no-hassle installation Ö and to be simpler, stronger, lighter and easier to use

Harmarís universal outside lift series is one of the few available for vehicles with Class II hitches.
Their quality features, construction and durability make them the most popular outside lifts on the market.
Decks automatically fold up, out of the way, when empty.
They feature either the easy power chair automatic tensioners or an automatic hold-down arm for effortless securement.
Swing Away options provide easy access to the trunk or lift gate of any vehicle
CLICK BELOW: