Web Changes
Belland & Sons EDP and Network Consulting Inc.; is enhancing the Web Site to offer additional services
in the near future. Check back soon for the enhancements.
BELLAND & SONS ENTERPRISE A BNSE COMPANY Establishes Internet Presence

See the press release for more details.

Press Releases
These are the press releases we've issued over the last year. You may want to search for topics by keyword.

Recent Media Coverage of
BELLAND & SONS ENTERPRISE A BNSE COMPANY

Frank Belland, is one of the four original volunteer non-paid founding father of the HP Openview Forum.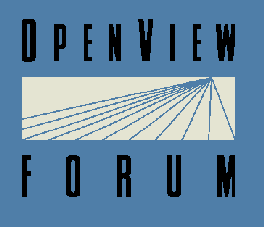 Frank Belland held the position of Director and Vice President of Advanced Technologies for three years.
In this leadership role, Frank was responsible for leading edge technologies for System and Network Management, ( OSF/DME, The Next Generation of HP Openview Technologies, Various Third Party Network Management Tools, Network Management Leadership, and Technical Guidance ).
Frank Belland was also responsible for the Technical Program direction and Technologies Presented displayed at the first three HP Openview Forum Conferences.
Frank Belland, has been Quoted in several Technical & Management Publications such as Network World, ComputerWeek, PC Week, InfoWeek, Service News, and other Professional publications on IBM, Microsoft and HP Unix Distributed Networks and Systems management topics from time to time.
Frank Belland was the Advanced Technologies Program Director for the Orlando Florida chapter of Network and Systems Programmers Association (naspa), for two years.
Frank Belland also has presented Advanced Distributed Network Management presentations for Network Systems Corp, IEEE, OASIS, NASPA, IBM, HP OpenView Forum, DH Brown & Associates.
FRANK BELLAND HAS RECEIVED NUMERIOUS AWARD OVER HIS 36 YEARS IN COMPUTER & NETWORKING SCIENCES. AWARDS FROM PROFESSIONAL: ( INSTITUTIONS, ORGANIZATIONS, AND PUBLICATIONS ), COMPUTER INDUSTRY, MAJOR CORPORATE COMPANIES, AEROSPACE, AND THE UNITED STATES GOVERNMENT, DEPARTMENT OF DEFENSE.
FRANK BELLAND HAS RETIRED TO ENJOY FAMILY AND LIFE.
Send mail to webmaster@bellandnsons.com with questions or comments about this web site.
Copyright © 1997-2007 BELLAND & SONS ENTERPRISE A BNSE COMPANY
Last modified: November 08, 2007